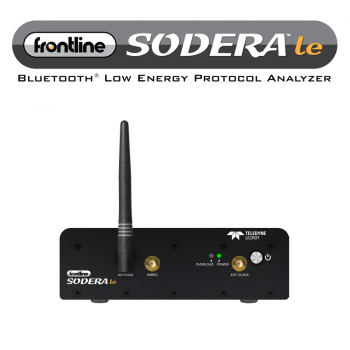 Bluetooth 5 Low Energy Wideband Protocol Analyzer
Last units for sale
It is here,

  

start to develop for
Bluetooth 5 Low Energy.
Captures and analyzes all OVER-the-AIR Bluetooth 5 LE packets.
Allows development and testing of the new Low Energy
· Fast speed (2x)
· Long range (4x)
· Extended Advertising (800%)
· Bluetooth Mesh
devices for the Internet of Things (IoT).