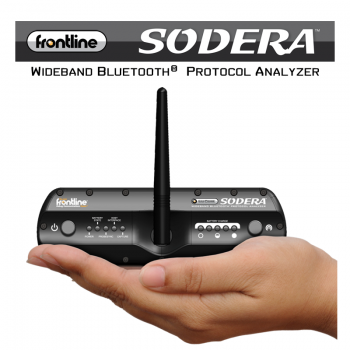 Bluetooth 5 Wideband Protocol Analyzer
It is here

 

 

Start to develop for Bluetooth 5
Regardless of whether you design your own Bluetooth hardware device, with or without an independent controller, or you develop an intricate software for a Bluetooth kit or applications of a new Bluetooth Mesh (Internet of Things), SODERA is the ultimate Bluetooth sniffer to let you see the data.
SODERA is a Bluetooth 5 Flagship Protocol Analyzer (Sniffer) which captures all
• OVER-the-AIR and
• HCI (controller)
Bluetooth 5 packets (Classic & Low Energy).
Test the quality of your product and speed-up its time to the market.