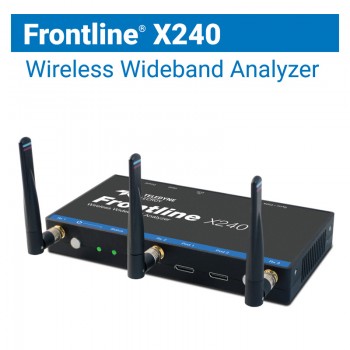 Wireless Wideband Analyzer
• Bluetooth BR/EDR,
• Bluetooth Low Energy,
• 802.11,
• 802.15.4.
Protocol analysis within 2.4GHz and 5GHz ISM bands to every lab.
Technology-based licensing is efficient and affordable.
The new Wireless Protocol Suite software's user interface is streamlined to provide the well arranged user experience which builts upon the top of superior reliable Frontline decoding engine for more rapid and cost-effective development, testing and troubleshooting.
All BR/EDR variants include the Bluetooth Audio Expert System.